about the firm
experience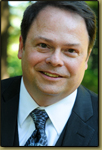 Mark Bonanno founded healthlawoffice.com in 2000. He brought with him five years of concentrated experience in health care legal issues as an associate at a Portland law firm that was general counsel to the Oregon Medical Association.
Mark has been a member of the American Health Lawyers Association since 1993, and in 2011 was appointed as Chair of the Fraud and Abuse Practice Group. He is a co-author of a chapter in the second edition of the AHLA's Representing Physicians Handbook.
In 2001, he served as Chair of the Oregon State Bar Health Law Section, and received the Award of Merit from the Multnomah Bar Association for his service as Chair of the Group Insurance Committee. Mark was appointed to the Washington State Bar Health Law Section Council in 2009.
From 1995 through 2006, he taught health law as an adjunct professor in the Mark O. Hatfield School of Government at Portland State University.
Mark is a member of the bar in the District of Columbia, Oregon, and Washington.
dedication
Health lawyers must be dedicated to the health care industry because the laws governing the delivery and financing of health care are everchanging and complex.
Mark provides public speaking services on health care business and compliance legal issues to anyone who has the patience to listen and he enjoys writing on the same subject for anyone who enjoys reading. Seminars and publications of note include:
Medicare Compliance: We Found a Witch!
Compliance Today (Health Care Compliance Ass'n, June 2008)
Compliance Programs as a Practical Tool to Improve Quality of Care
Medicine in Oregon (Oregon Medical Ass'n, Winter 2010)
Federal Regulatory Update: The Upside Down Development of ACOs, Oregon Medical Ass'n (Oct. 22, 2010)
service
The firm focuses on providing business and compliance legal services to health care companies and professionals.
Business Law
Outside general counsel services
Registered agent services
Business formation, state filings, organizational meetings
Ongoing business representation
Conduct annual meetings
Amendment of business operational documents
Buying or selling business interests
Contract drafting and reviewing
Drafting and reviewing employment agreements
Early dispute assessment and non-litigation resolution to avoid costly and protracted lawsuits
Monitor and support matters referred to litigation to achieve cost-effective results
Health Law
General health care compliance services
Develop or update compliance programs
Conduct compliance reviews and training
Health care regulatory research and guidance
Drafting and reviewing physician services agreements
Reviewing health plan participating provider agreements
Drafting and reviewing medical services agreements
Drafting and reviewing health care contracts and regulatory forms
Consultation to health care providers on formation and operational issues unique to the health care industry
Evaluate HIPAA breach issues
Compliance Contact services for Corporate Integrity Agreements
Formal and informal agency interaction
Monitor state and federal legislative developments
Routine and responsive audit engagements
Coordinate defense of fraud and abuse matters